I am frequently teased by my friends for how much my DC pride shows through. I proudly state that I am truly from DC and not the 'burbs, I joked about having the DC flag painted on the roof of my Mini Cooper, and I even sport a DC-shaped necklace on a regular basis.
If you know anyone who has some love for DC too, there are countless gifts that they would surely love to open this holiday season! Here are just a few of the many great items on my list.
DC Holiday cards from District Design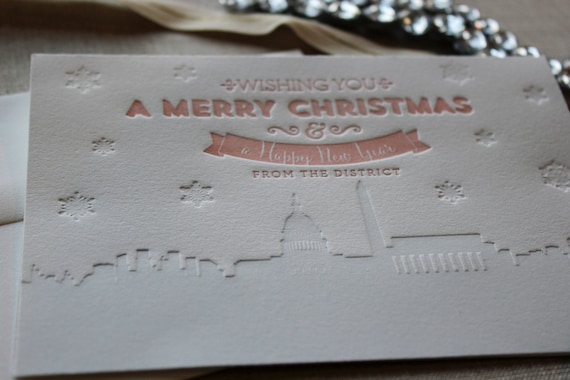 Hill's Kitchen has a TON of great DC-themed items, including glasses, DC-shaped cutting boards, DC flag tote bags and lunch bags, DC landmark serving platters.
Cherry Blossom Creative  also has great prints and posters.
DC Pillow from Uncommon Goods